Iced Cappuccino – The cool summer drink
The summer version of the Italian cult drink. This is how you give a classic cappuccino a cool makeover for an especially refreshing treat.
In summer, lightness is the best, and this is especially true for food and drinks. That's why the Iced Cappuccino has quickly become our favorite drink. The subtle sweetness of this cold drink is enveloped by a layer of frothed milk. A balanced refreshment, perfect for the summer.
Our Iced Cappuccino Recipe
Espresso (40 ml)
6-8 ice cubes
80 ml cold milk
a pinch of cinnamon or syrup of your choice (optional)
The preparation of the Iced Cappuccino in 7 steps
| | |
| --- | --- |
| Step 1 | Prepare an espresso. For your fully automatic machine or portafilter we recommend Crema SpecialeCrema Speciale is a rich and particularly creamy blend with strong chocolate notes. Alternatively, insert a capsule into your Nespresso machine. Melodico in your Nespresso machine. |
| Step 2 | Add ice cubes to your favorite glass. A tumbler is best for this recipe. |
| Step 3 | Pour the espresso over the ice cubes. |
| Step 4 | Stir to cool the espresso. |
| Step 5 | Froth the milk. You can use a hand mixer, the automatic function of your fully automatic machine or the steam lance of your espresso machine. |
| Step 6 | Pour the frothed milk over the espresso |
| Step 7 | Top with a pinch of cinnamon for a bit of spice. |
Our coffee recommendations
Cellini Crema Speciale
The exquisite combination of the best Arabica varieties from Central and South America in perfect harmony with selected high-quality Robusta varieties gives our Crema Speciale a creamy and seductive taste. This blend is excellent for preparing Italian espresso-milk specialties, such as cappuccino or latte macchiato.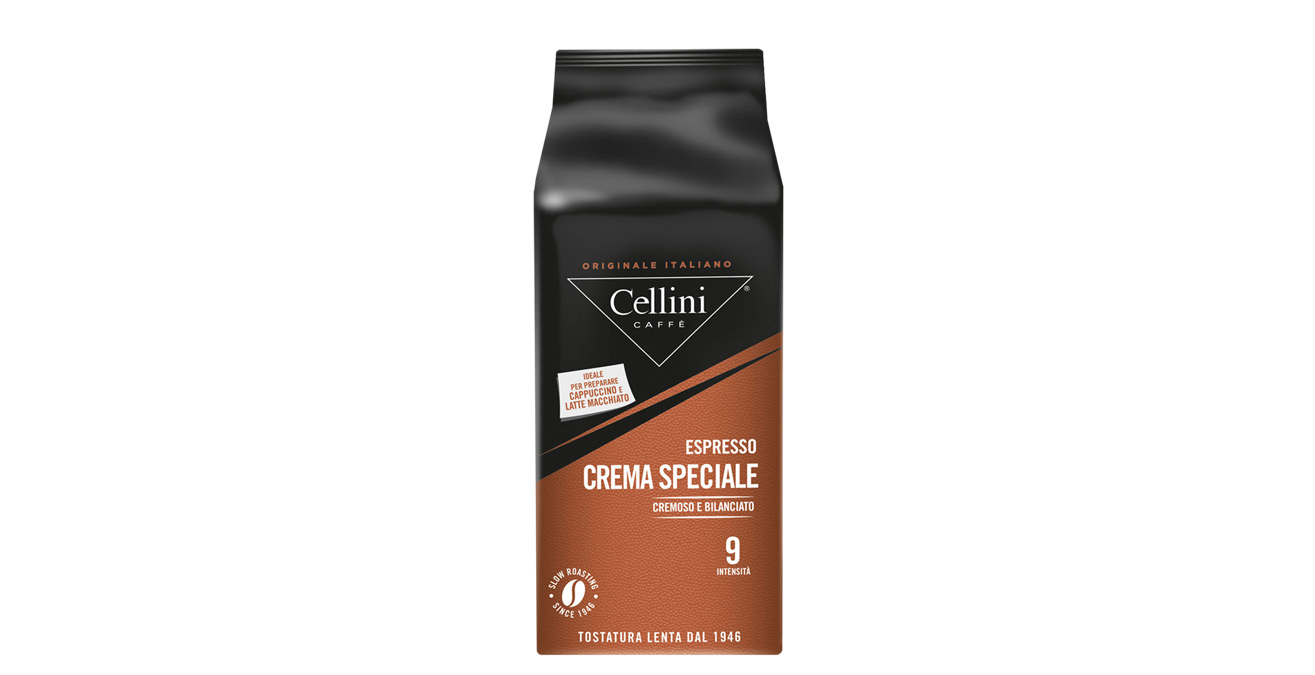 Cellini Espresso Melodico
A noble 100% Arabica composition that blends the mild taste of South American Arabica with the fine acidity of Colombian coffee. Pleasant notes of cocoa – particularly harmonious on the palate.